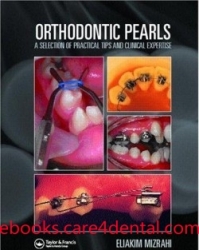 Orthodontic Pearls: A Selection of Practical Tips and Clinical Expertise (pdf)
Author : Eliakim Mizrahi,


This outstanding book synthesizes a wealth of information gleaned from clinical and administrative experiences in orthodontic practice. Contributors from around the world provide tips, techniques and practical hints to assist in everything from diagnosis and the use of appliances to patient management. It is essential reading for any practitioner, even the most experienced orthodontist, who wishes to improve skills and knowledge in the clinical treatment of patients.